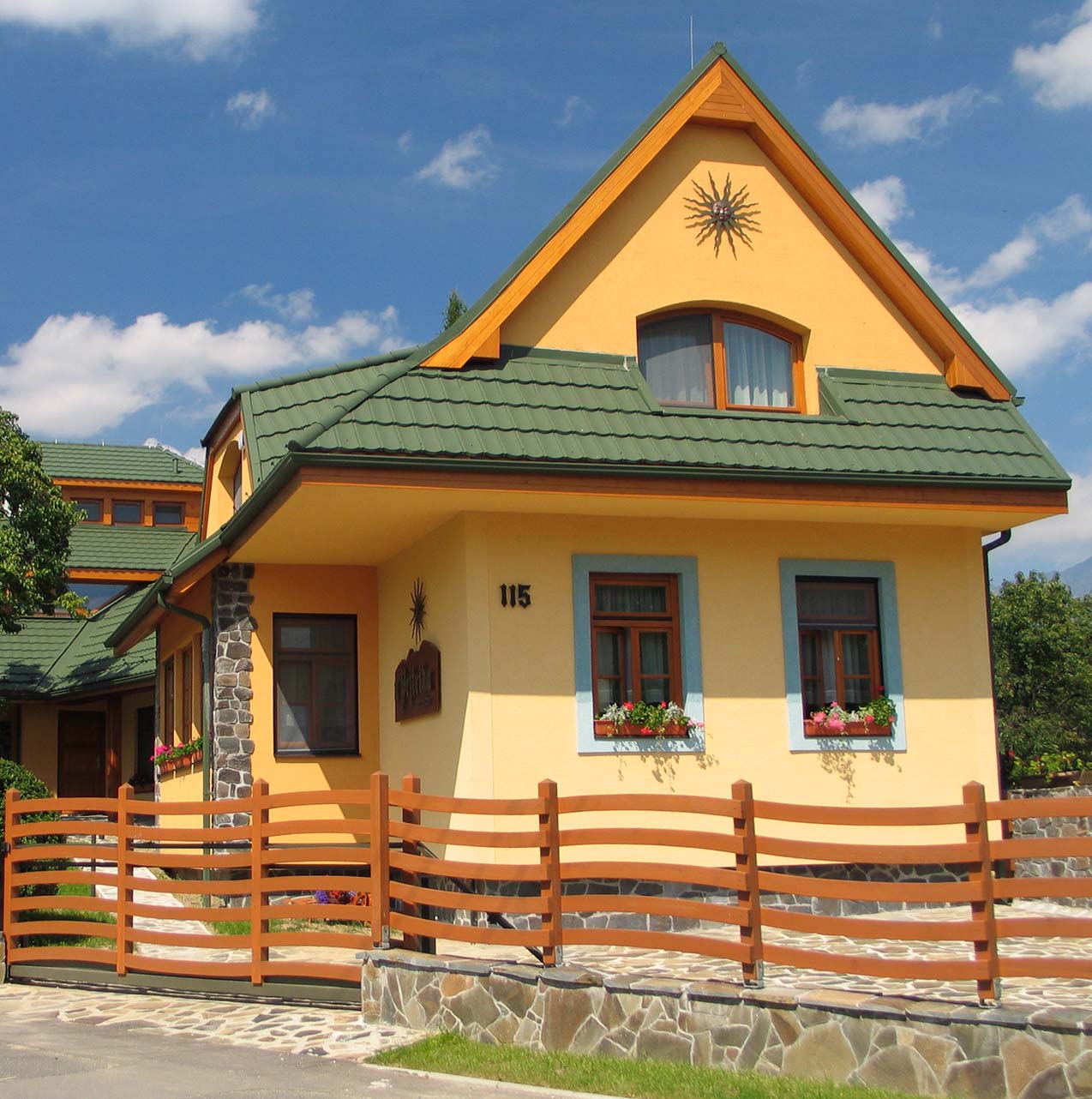 Penzion "At Pejtrik's"
Welcome to the picturesque village of Mengusovce located in the beautiful surroundings of the The High Tatras mountain range where we offer accommodation in two separate facilities in two price categories. Both accommodation facilities are located directly in the village of Mengusovce, in a small village with cca 590 inhabitants. The village is situated on the foothills of the High Tatras, at the foot of the mount Končistá, at the altitude of 825 m a.s.l. Its prime location offers its visitors plenty of opportunities for leisure time.
Welcome
Recreation house
It is located in the village of Mengusovce on the picturesque foothills of the High Tatras. You reach the village by turning off the main road between Tatranská Štrba and Svit or the motorway (near the tunnel Bôrik) in the direction of Vyšné Hágy. The junction is about 1km away from the village. The distance from Mengusovce to the main centres of the Tatras like Štrbské Pleso, Starý Smokovec or Poprad is almost the same – cca 12km. Thanks to its location it is a good starting point for day hikes in the High Tatras or cultural trips in the region of Spiš.
Welcome