Pension "At Pejtrik's"
Pension is located in the middle of the Mengusovce village. You reach the village by turning from the main road between Tatranska Štrba and Svit or from the D1 Higway by exiting before Bôrik tunnel in the direction Vyšné Hágy. The distance from both the main road and the highway is 1km. It takes about 12 kms from Mengusovce to Štrbske Pleso, Starý Smokovec and Poprad. Parking is directly at the premises.
Welcome
Recreational house
It is located in the village of Mengusovce on the picturesque foothills of the High Tatras. You reach the village by turning off the main road between Tatranská Štrba and Svit or the motorway (near the tunnel Bôrik) in the direction of Vyšné Hágy. The junction is about 1km away from the village. The distance from Mengusovce to the main centres of the Tatras like Štrbské Pleso, Starý Smokovec or Poprad is almost the same – cca 12km. Thanks to its location it is a good starting point for day hikes in the High Tatras or cultural trips in the region of Spiš.
Welcome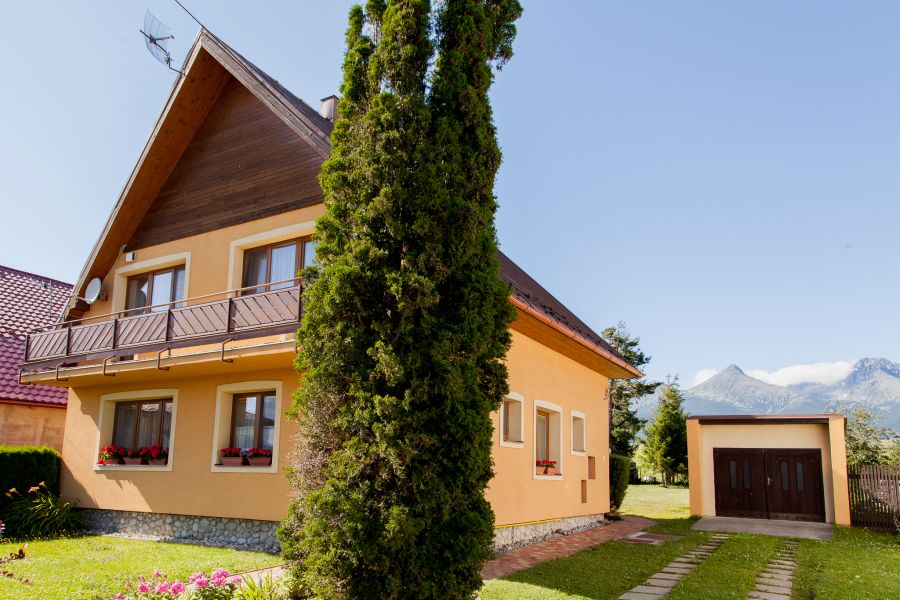 Reliable catering and accomodation
We belong to the best ones! According to the evaluation of the reliability and stability of catering and accomodation companies, we have been awarded a Reliable catering and accomodation Award.
Certificate in detail